in conversation with Husk Bennett
Multimedia artist Husk Bennett discusses with us what it means to not only to be an artist in 2020 but a graduate. Ranging from the absurdity of British stardom to karaoke, Bennetts work uncovers his emplacement within the world in a rapturous manner.
How do you use your creative process to go about picking the motifs you choose to study?
I'm the first to admit that my practice often starts off as something selfish, making art individually often is just exploring questions that no one asked you to answer. A lot of the time the motifs and visual aspects of my work come from general experiences in my day to day life. A lot of the time, work comes from work, which is true in my case. I have always had some kind of ideological political perceptiveness in my art, which I find hard to avoid even if I put it there.
I find celebrity and media cultures really interesting, emojis and tabloid papers... Trinny & Susannah. Some of the most significant themes I have explored have been Big Brother (UK) the monarchy and Cats The Musical. I started researching and investigating Big Brother whilst I was living in halls, and it felt like The Truman Show. Consequently, so many of the instances I was researching were not only interesting to me, but also evoked nostalgia in other people which was a conversation which may not have happened otherwise. It led to questions and investigations into the significance of a show like Big Brother on british society, and the dawn of discursive investigations into celebrity culture, elapsed moments and the nature of performative identities and characters.
I still think Big Brother is of huge importance not only for reality television but for British culture as a whole, but it is often dismissed as a low-bow "trashy" media outlet. I don't know how anyone thinks the monarchy of the UK are any different, or why people think Cats (2019) was bad.
How has moving back to Ireland for lockdown changed or affirmed your feelings about the difference in UK and Irish culture?
During a pandemic it's hard for me to contextualise my current situation in any grand or analytical fashion. I hadn't planned to move home, nor did I plan to live through a pandemic, no one did. It all feels very ¯\_(ツ)_/¯. I don't process things very well, in any capacity and whilst nothing went to plan, it never really does and I'm grateful that throughout this situation I've been able to be safe & sheltered.
I don't think I would've expected it to be so difficult, but it's the first time in maybe 5 years that I've been unemployed, without a studio space and had so much time on my hands to dwell and ruminate. A lot of my work came from frustrations of British people denying my identity as an Irish person, because being from Belfast I have dual nationality, and I feel much more Irish than British, to me it just felt lie a weird colonial trope, and it made me feel isolated and angry more than anything. "Can you say shower." Fuck off?
Luckily I can do a really good English accent which usually makes people stop.
​
How has working in a domestic setting altered your views of what it means to be a practicing artist?
It has changed lots of things! Working in a domestic, family home is a huge leap from the luxuries university provides, from having a studio space, resources and materials learning to work with limited space and materials is a challenging experience. University provided all the amenities you could need to be an artist. The spaces are purpose built, whereas domestic settings provide less intuitive in terms of experimentation and in the middle of a lockdown I've found my ideas going the same way. There's always a plethora of materials to be found and be reused, lots of my work was made on stuff I found in bins from studios, hallways and cupboards, even things to provide visual aids such as newspapers, magazines and cuttings from other peoples projects.
I think as well as the tangible things available, it's hard to adjust to working on projects without the support and community of the art school environment. People were always around for a critique, or a chat with ideas and energy I really found myself benefiting from this, being able to bounce ideas and concepts around with other people - it's obviously still possible to have this, but throughout lockdown I have just found it less satisfying to show paintings and drawings through video calls - but it's fine for video work, and for digital projects.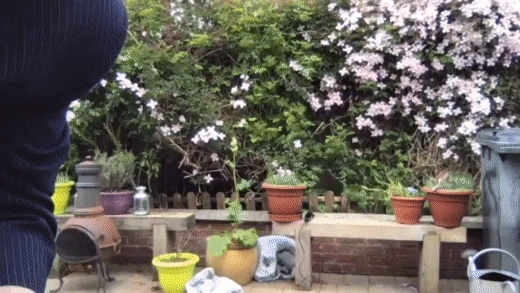 Are there any ways you feel lockdown has affected your practice in ways that may carry on in the post pandemic world?
Yeah completely, I think even disregarding the fact that I've moved home one of the main things I was thinking about was the fact that a lot of my work will be viewed online and it seemed like a slight barricade to show work which existed physically - there is a huge benefit to working digitally as it's immediately optimised to be shared online, rather than having to translate painting into photography - i feel like you often lose so much texture and definition this way.
I've been using video and sound much more in my practice recently, I have always made music to coincide with my work, since around 2016 and it's always a fun side project which usually spawns from concepts I have in my visual work, I also broke my laptop which has stunted a lot of this work recently. Most recently I have been working on a sonic project which involves using MIDI sound files and my own vocals to explore the idea of karaoke; the democratic nature of karaoke and the perhaps overlooked nature of the instant stardom that karaoke can bring, however limited that experience might be. I'm interested in MIDI music, as a MIDI recording is not an audio signal, as with a sound recording made with a microphone but it is rather a digitised communication that allows electronic devices to communicate and work together - the sounds made are in a sense less interesting than the application and combined with the concepts of karaoke I am also interested in how the duality of my own vocals contrast with the MIDI sound... conceptually. What does it mean if I communicate in machine language? Am I a machine now? No! - This project was built on an idea I had to sing at my degree show, as a performance based piece but with the prominence of digital degree shows and digital exposure I decided to rework to make more sense in the current times. I would, however, plan to have this work evolve into a performance work eventually, when it makes sense. (https://husk5000.bandcamp.com/album/karaoke-songs)
Then there's the limitation on opportunities and gallery experiences. Loads of great platforms to share art have come from the lockdown, and it's made viewing art electronically an exciting and social experience. I think it's really made artists rethink their position as artists; reformulating how they share their work, where they share their work and really think about the purpose of art in a world constantly in a state of flux.